This product is for purchase of IZ*ONE Online Concert [ONE, THE STORY] (Day 1 & Day 2).

Indonesian audiences can only purchase at Mecimashop.com to access the viewing page.

The viewing page will be announced 5 days before the show.
Price of ticket is final (includes Admin Fee of Rp 15,000,-).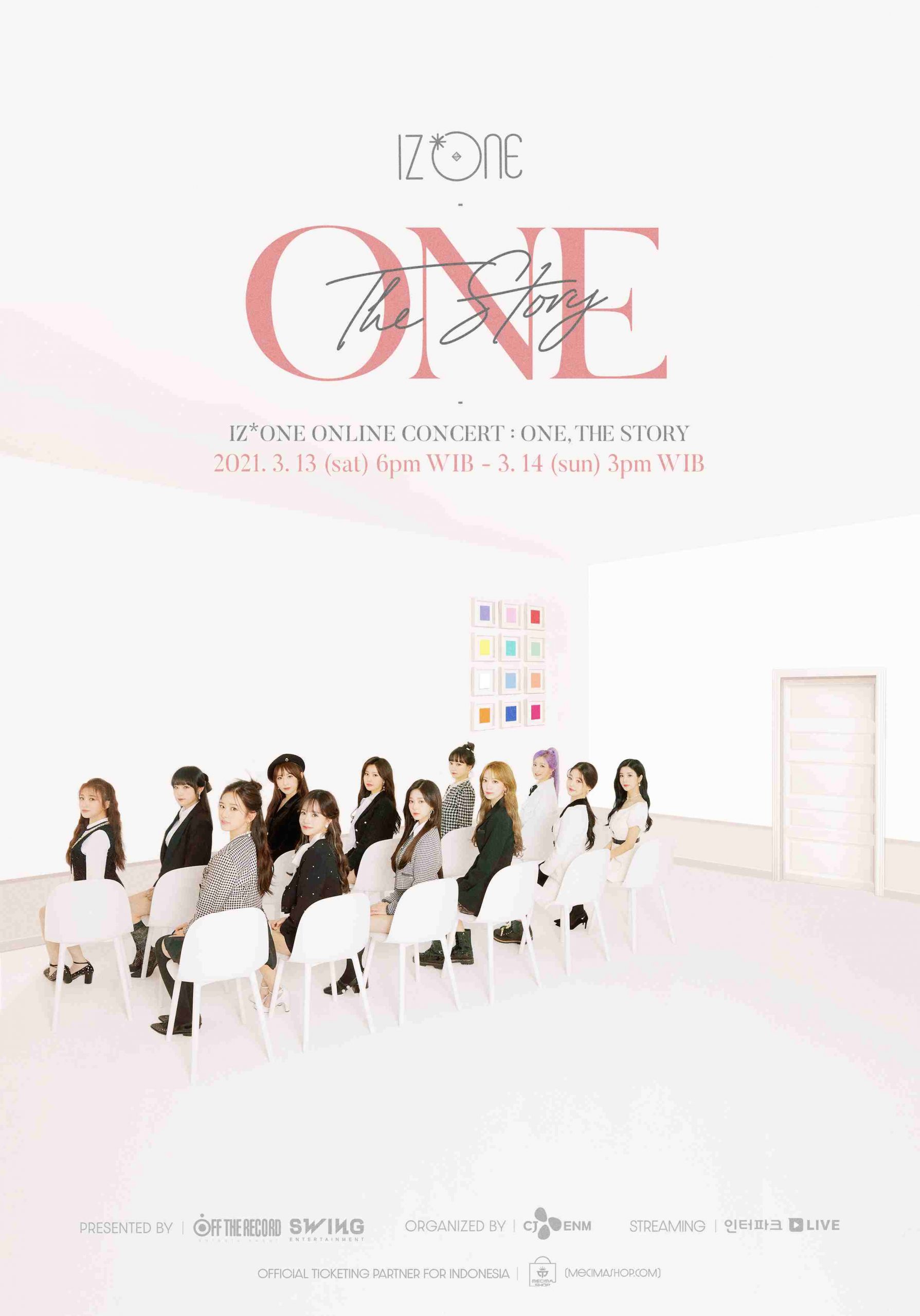 Customers who have purchased the tickets can simultaneously connect to the concert with maximum two devices. In case of connecting the viewing site with a 3rd device, the first device will automatically log out.
PURCHASE NOTICE
1 (one) email can only receive 1 (one) ticket / 1 (one) product.
Please do not make multiple ticket purchase using the same email.
If you would like to purchase multiple tickets,

please use different emails

when making your purchase.
Customers will receive a Reservation Number for the online concert. Please wait for further instructions that will be sent to your email.
On the Checkout Page of your order, please choose the "Free Shipping" option. If you choose another option aside from "Free Shipping", any additional payments you have made will not be refunded.
Geolocation block will be applied for the online viewing site. For Indonesian audience, please only make your purchase at Mecimashop as the official ticketing partner for Indonesia.
This ticket is only available for purchase by customers residing in Indonesia (Indonesian IP Address). If you reside outside Indonesia, your order will be cancelled. Please make sure to purchase the ticket through your country's respective official ticketing site.
Purchase of this ticket cannot be combined with any other product available at Mecimashop.com. If you would like to purchase another product, you have to Checkout this ticket purchase first.
For more info: CLICK HERE