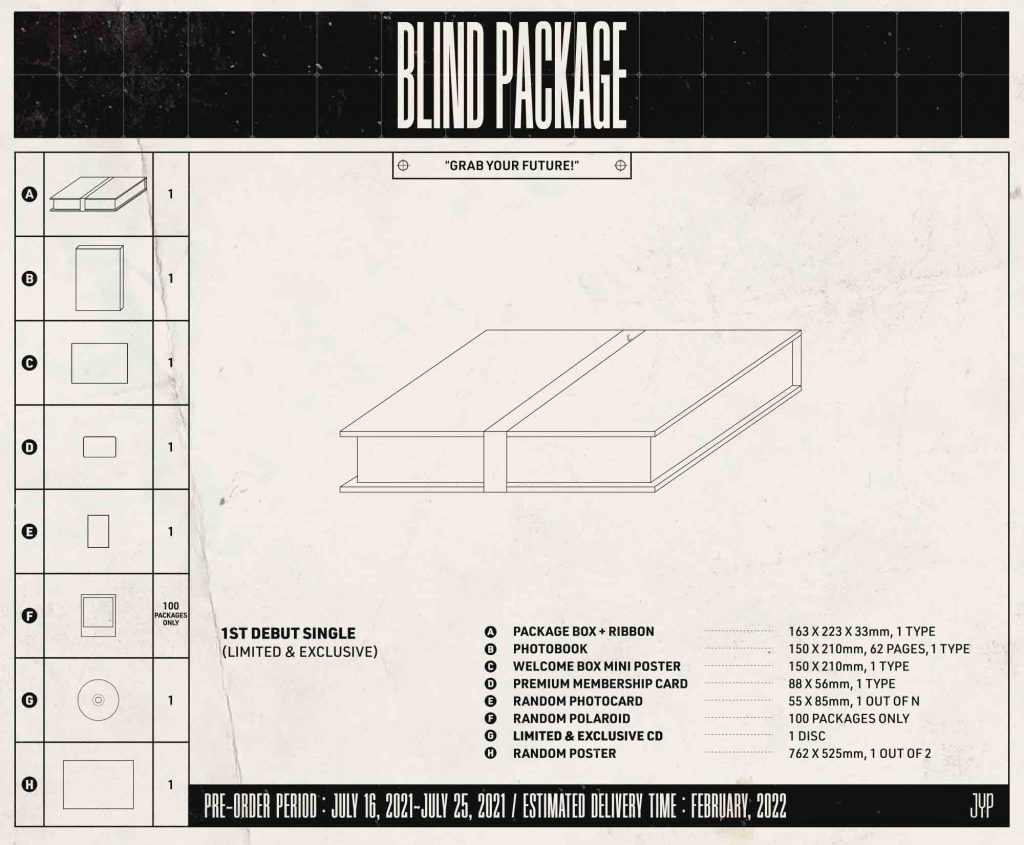 INFORMATION
The album is a limited edition that can only be purchased during the pre-sale period and cannot be produced or purchased after the pre-sale period.
The detailed composition of this product may be partially changed during production.
The release date may change depending on the production process.
This product is an official product directly ordered from South Korea.
Price of product includes shipment fee from South Korea and processing fee.
Price of product excludes delivery fee from Mecimashop's warehouse to customer's address.
The outer case of the product (if any) is only for protecting the goods inside. Any scratches, damage, and/or discoloration on the outer case is not an acceptable reason for exchange or return.
Pre-Order benefits (if any) are available while stock lasts.
If the product comes with poster, the poster will be delivered in folded form.
Posters (if any) will be sent while stock last.