This bundling includes:
1 (one) SEVENTEEN Special Album '; [Semicolon]'

Including 1 (one) Special Photo Card (random) from Mecimashop.
Album will be given at random (cannot choose digipack cover).

1 (one) SEVENTEEN Official Lightstick Ver.2.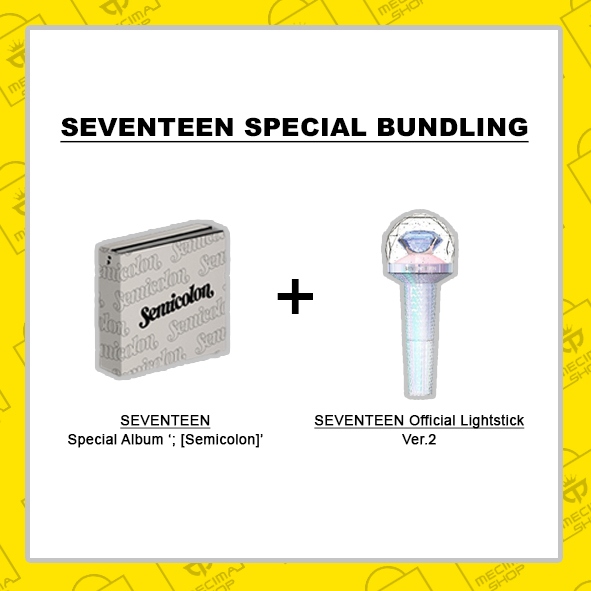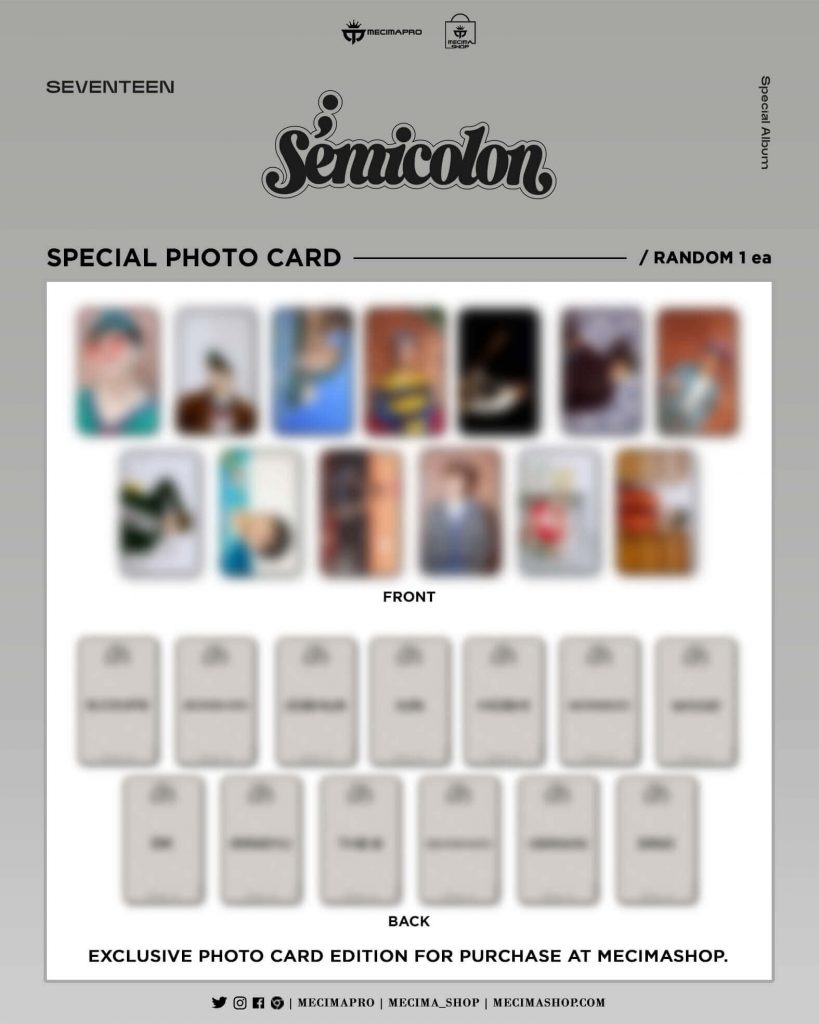 Album details:

CLICK HERE

Lightstick details:

CLICK HERE

This product is an official product directly ordered from South Korea.
Price of product includes shipment fee from South Korea and processing fee.
Price of product excludes delivery fee from Mecimashop's warehouse to customer's address.
If the product comes with poster, the poster will be delivered in folded form.
Poster will be given while stock lasts.